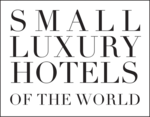 Your Small Luxury Hotel in Großarl
Traditional modern living
The GROSSARLER HOF is a member of the Small Luxury Hotels of The World. As such, we offer guests a unique mixture of luxury living and local tradition. Our four-star superior hotel in Großarl is the ideal base camp for holidays full of adventure, relaxation and fine food. Luxury comes in many forms – and sometimes the best things come in small packages.
Book direct for the best price
Hotel in Grossarl
Feel at home the moment you arrive
The four-star superior GROSSARLER HOF is proof that luxury need not be pretentious or pompous. Instead, we offer a genuinely warm welcome and a down-to-earth holiday experience in the heart of the beautiful Austrian Alps. From a friendly chat with your hosts to a relaxing session in the spa, we are sure you will feel at home the moment you arrive.
Rooms & suites
Alpine decor with modern amenities
Our rooms and suites at the GROSSARLER HOF are inspired by the majestic beauty of the Austrian Alps. Traditional local materials such as wood, stone and wool are combined with modern amenities to create a cosy, welcoming atmosphere where alpine chic meets modern living.
Enjoy the taste of the Austrian Alps
Show more
Our chefs use the region's finest produce to create sumptuous dishes accompanied by fine wines. The hotel restaurant has received excellent reviews in some of Austria's most prestigious dining guides such as Falstaff. We invite you to discover the taste of the Ausrian Alps here with us at the GROSSARLER HOF.
Simple. Luxury.
Show more
At the GROSSARLER HOF we believe luxury and simplicity are no contradiction in terms. Proof can be found in the Mooslehenalm, our own mountain hut perched at 1,400 metres above sea level. This traditional wooden building surrounded by lush meadows and dense forests invites guests to enjoy traditional local food high above the Großarltal Valley.
Summer & winter activities
Get out and explore the region
Hiking and biking in summer, skiing and snowboarding in winter – the location of the GROSSARLER HOF next to the cable cars makes it the perfect base from which to explore the mountains.
And relax!
Show more
The Erlenreich Relax Spa is the perfect place to get away from it all. Swim a few lengths in the pool, work up a sweat in the sauna or simply lie down on one of the recliners and let the stress of daily life melt away.
A genuinely warm welcome
Show more
Here at the GROSSARLER HOF we strive to make guests feel at home the moment they arrive through a combination of friendly service, attention to detail and a genuinely warm welcome.